Read Time:
4
minutes
Facebook has over 2 billion users out of which 800 million tend to use it daily.
To put up an advertisement on Facebook is one of the best ways to promote and proliferate your brand and business. About 92% of the marketers around the globe use Facebook ads regularly and only 45% of these advertisements avail the benefits of Internet Targeting.
The question is: Are the Marketers using the best ways to benefit their business?
Below are the 7 most common and terrible Facebook marketing mistakes that are draining the marketer's money and should never be overlooked.
Key Facebook Marketing Mistakes –
1. Publishing unnecessary content
"As you sow, so shall you reap", a person is rewarded or punished according to his or her action. This saying fits perfectly in the field of advertising. Using irrelevant hashtags or shoving unnecessary details in the content can ruin the ad leading to a deterioration in the conversion rate.
Facebook Marketing requires at least 50 conversions a week per ad in order to effectively use the advertisement delivery system (a software) that is deployed on the marketing channels of Facebook and its network (Instagram). Irrelevant content tends to divert traffic and abate sales. In other words, you need to have at least 50 leads generated or conversions done in order to optimize your ad's performance and lower the cost per click.
Solution
To get a hike in sales, understand the target audience and cater to their needs. Advertising to the audience by using the demographic information provided by the users such as their interests, previous orders and location will not only increase their attentiveness towards the brand but also provide for an increase in the conversion rates.
2. Ignoring negative comments or feedbacks
Not everyone can be satisfied with the quality or the aesthetics of a product or service and when that happens, the consumers post their queries and feedback related to these products and they expect a revert within a certain time frame, else it may not go down well with them.
When this happens, brands should reply constructively, instead, they start ignoring or deleting these comments. This may seem like an easy way out but it harms the image of the brand as soon the audience start observing a pattern.
Solution
The negative comments should not be treated in a hateful manner, they should be perceived as constructive criticism given in a spirit of goodwill. Instead of ignoring or deleting these comments, marketers can respond nicely to these set of consumers and show them how much customer satisfaction means to them.
Below is an image showing a negative comment from one of the consumers of Slack and look how well it has been handled.
3. Not optimizing the pages for mobile users
According to a survey, most of the advertisements on Facebook are optimized for desktop usage, though almost 96% of the audience use their mobiles to access Facebook.
This creates a great digital divide between desktop and handset users as the content shown on mobiles may appear cropped and sometimes even the links displayed may not be functional.
Solution
The websites should optimize their pages for the mobile version so that they grant users proper visibility of the content as shown in the image below. These days most companies are adopting a Mobile First approach as more and more consumers tend to use mobile to access Facebook vis-a-vis desktop.
It gets very annoying when an advertisement for the same brand keeps popping up repeatedly. The users should not at any cost feel that the brands or websites are getting desperate and are literally shouting "We need Likes and Shares".
A Facebook user coming to watch interesting videos or photos to share with his family and friends would not like to be bothered by a display or by a prompt of ads for liking a brand page, especially of products that he may not be interested. If these ads appear repeatedly, he may share his frustration in the comments section.
Solution
Websites should focus on providing real content instead of always showcasing their brands and tempting consumers. If the focus is on real and meaningful content, the potential consumers will automatically like the page or connect with the account. If the reach is organic, then the conversion rate also increases by itself. Therefore, always focus on implementing the best practices.
5. Ignoring the importance of images and videos
In this age and time, more content is being made than there is time to consume them. Therefore marketers should not forget the potential of images and videos in the advertisements. They alone are responsible for about 70% – 90% of the ad performance. They tend to drive more traffic towards the websites and also increase the conversion rate.
Solution
The best quality images should be incorporated in the advertisement that adds a more positive feel and vibe, something to which the audience can relate immediately.
Videos that have the power of attracting the audience within the first few minutes should be incorporated into the content. Lengthy videos with mundane content tend to do the opposite.
6. Not following the latest updates of Facebook
Facebook updates its website regularly. Failing to abide by these updates may lead to a drop in sales.
The most recent update enables the user to report scam ads. You can access this feature by clicking on the three dots in the upper right corner of an advertisement.
Facebook will provide help to those worried about being scammed or those who have already lost money due to these fraudulent ads. This has been done to raise awareness regarding these online scams which are on the rise these days.
Solution
Brands should update themselves regularly and all changes should be immediately mirrored in their advertising strategy.
7. Forgetting to exclude those who have already applied
This mistake seems to be petty but has real implications on the budget and on the consumer experience.
Therefore, if a prospect has already converted for a certain product or a service through a previous advertisement then the same prospect should not be targeted by the marketers for that product or service in their next campaign.
Alternatively, certain campaigns are not meant for a new audience. In such a scenario the targeting should only involve the current users to the exclusion of the potential users.
Solution
This can be attained by listing the consumers and potential consumers separately and excluding or including them in the campaign according to the marketing objective.
There is a way by which certain data can be easily recorded/removed/included using a technique called Exclusion Targeting.
In other words, this technique lets you create a pixel which allows you to directly perceive the effects of advertising on the consumers.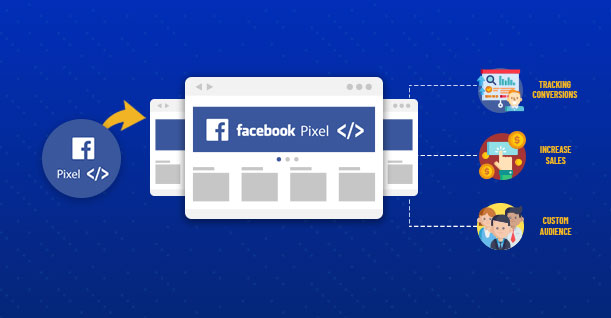 This final step in Facebook Marketing is to select the audience according to their needs. This helps in saving money by not investing in consumers that have already converted.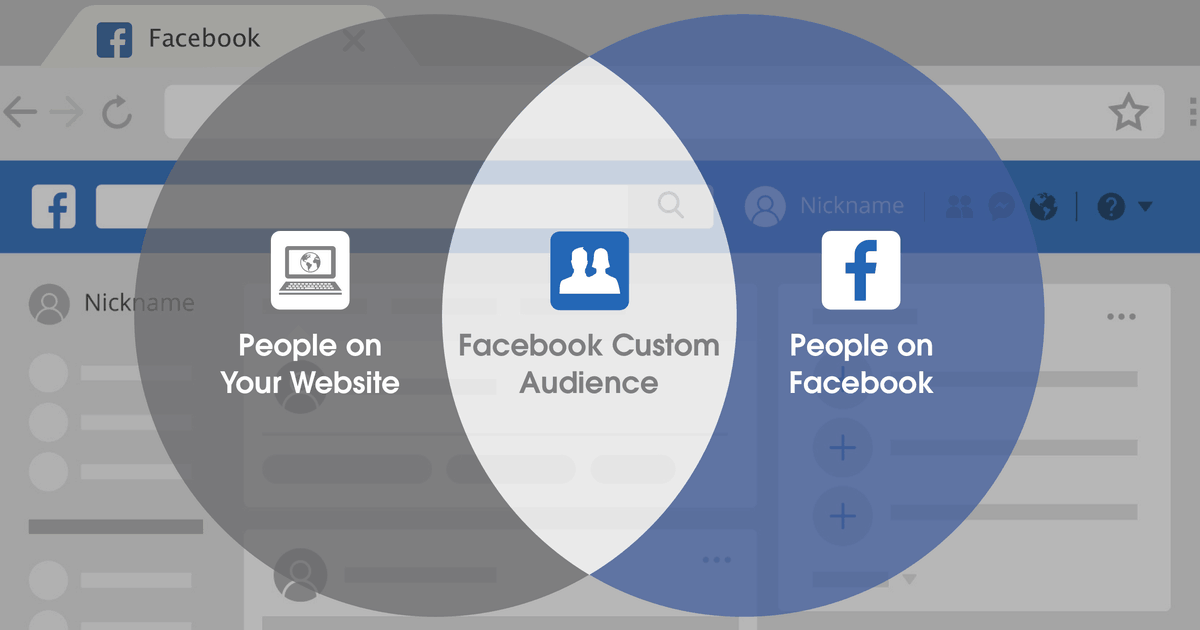 Conclusion: Facebook Marketing & Advertisement
Facebook marketing is all about finding ways to grow the brand. The key is to follow the latest trends and techniques and let go of the old ways. Keep a daily track regarding what's new and happening at Facebook Ads. And then back it up by keeping a track of the ad spends.
You can pretty easily avoid the common mistakes involved in Facebook Marketing and Advertising by keeping a tab on the above listed pointers. What mistakes other than these do you think the marketers are making while advertising on Facebook and how can they avoid them?