Read Time:
3
minutes
There is always the satisfaction of putting yourself out there, but what if your influencer/blogger side-gig can get you paid big bucks?
This is possible through the magic of affiliate marketing, a strategy that can allow you to get paid for the work you put up on websites and social media platforms. Not only does this help you earn money, but it also helps you put value to your digital content, and enables you to take up your passion as a serious career.
What is Affiliate Marketing?
In the most simple words, affiliate marketing refers to – that you promote certain products and services, and in turn, you get paid a commission if somebody as a result buys these products and services.
Thus, you are an intermediary, like a salesperson, who entices people and encourages the users to become regular customers of certain brands. Indeed, the whole concept of affiliate marketing emerged as people began to shift their lives and shopping preferences online.
Now when people buy products, they look towards online reviews, tutorials, and yes, blogs and influencers, to help them make an informed decision. So if you have a digital platform with a significant following, you can turn that into a great revenue model. How? Here are some strategies to help you get started.
5 Strategies to Get on with Affiliate Marketing
You might be dreaming of the dollar signs, but affiliate marketing is not that easy. There is a lot of competition, and merchants obviously prefer the more older, larger, and reliable platforms and content creators. This does not mean that you cannot enter the market on a high note. Here is what to do – 
Join A (Ad or Affiliate) Network
By far the easiest way to get into affiliate marketing as a newbie is to join a network, or to get expert help. Today, there are many websites that connect brands to influencers and bloggers.
These networks simply enable the process of looking for a brand easier who is also willing to partner up with you, and you in turn also get control and options over who you wish to select as a merchant.
The key point is to explore various networks before signing up for one of them. Focus on the commission rates, the types of brands and influencers that are already there on the platform, and the signing up requirements.
Newbies can benefit from something as simple as Amazon Affiliates, while the more experienced ones can head over to more selective bases like Rakuten.
Have A Pitch 
While merchants are most likely to do their own investigation of your platform, it is always a good idea to be prepared with data upfront. A pitch should ideally include your content type, the number of average visitors and their demographics, and your performance compared to similar blogs in your niche.
Alongside, prepare some future-focused strategies as well.
Show your merchants how you will integrate their products into your blog seamlessly, highlight activities such as contests that you may use to generate interest in their products, and above all, do not promise something that you cannot deliver- you'll end up ruining your reputation for their future affiliate marketing opportunities as well.
Determine Integration
A nightmare scenario for an affiliate publisher would go as follows – they get a top brand to sign up with them and happily begin advertising their products. Only, the consumers who once came for say cooking recipes are now bombarded with various different product reviews and pitches.
They discover that the blog has turned into a marketing platform, and the following and the visitor count drops significantly. Consumers today are being constantly targeted for advertisements. The last thing they'd want is for your blog to turn commercial too.  But you also have to earn, so what's the middle path?
The key lies in finding a balance through your content. And most importantly, you should be transparent about the fact that you get paid to promote products. Instead of focusing on pitching the product, tailor it to something that your audience needs.
For example, have commenters complaining about the difficulty of dicing veggies? Put those comments up in your blog and pitch in your merchant's splendid knife collection. It's all about subtlety.
Be Diverse In Strategy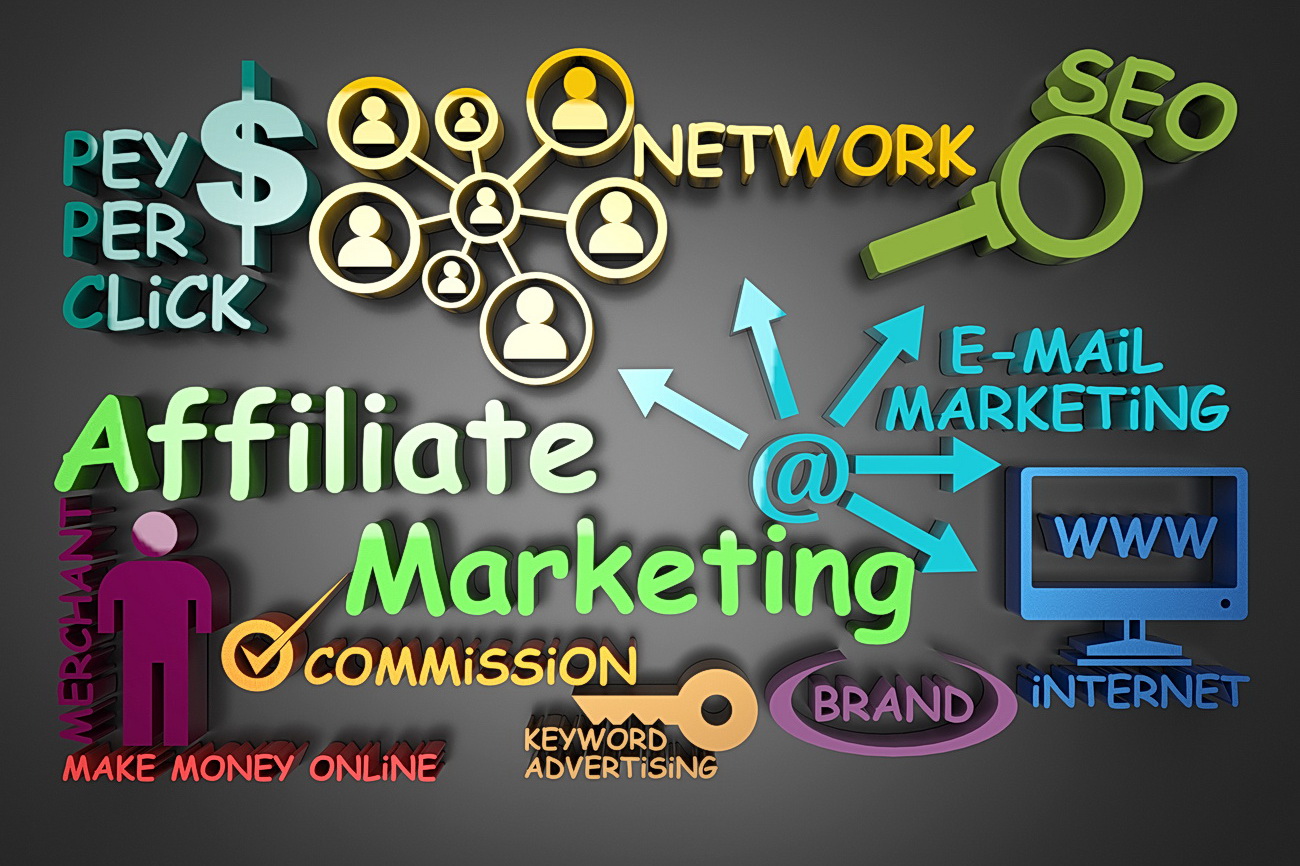 Don't think that you have to churn out an endless list of blogs and reviews to get your affiliate marketing going. Even if you are not an influencer per say, you can still leverage a lot of different strategies.
You can host contests, organize one-time discounts, treat your most regular and loyal visitors, or send discount codes via newsletters and emails. Create a sense of exclusivity around what you promote. Most people love being involved in such circles.
By awarding your most loyal and active supporters, you encourage more activity on your platform, which in turn generates a buzz around your content and attracts more people. Thus, it is all about getting the right kind of attention.
Evaluate Outcomes 
Perhaps the singe most important strategy of affiliate marketing is to evaluate outcomes. Many people make the mistake of becoming content with the money flowing in and then let things slack. Then comes the rude awakening when the results are not the same every week.
In order to continue earning good amount of money, you need a constant flow of prospective buyers to your platform.Thus, it is important to continue monitoring your traffic, its demographics, and above all, the kind of strategies that are getting you the maximum result.
In this way, you can focus on what works best, and discard strategies that take up time and effort without producing results. When you take an approach like this, you will not only earn, but earn more. 
So what is your view on affiliate marketing and for who do you think affiliate marketing is most beneficial – advertisers, consumers or the publishers? What strategies of affiliate marketing would you recommend? Let us know in the comments below!